White Beans and Kale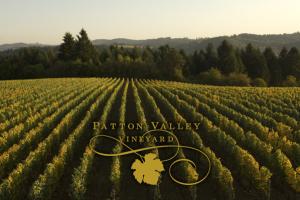 "A friend made a variation on this for me on New Years Day many years ago. It was so simple, hearty, delicious, and packed with flavor that I vowed to remember it forever. This version, cobbled together from dusty memories and long-forgotten exactitude, is what I have been making on cold nights ever since.
I'd be lying if I said Pinot noir was the perfect pairing so I won't. Pinot gris, blanc, or a dry Riesling, Melon, or Gewürztraminer would be my pick here. If you have a unicorn bottle of the 2007 Francis Tannahill Dragonfly lying around, for example…" – Mike Willison, National Sales Manager
Servings: 4
Ingredients
1 can Great Northern beans
1 bunch Lacinato Kale de-ribbed and chopped
4 links Italian sausage sliced
2 cloves garlic chopped, divided
2 oz olive oil divided
4 slices good bread, such as Como
Instructions
Preheat oven to 350F. Heat a large pan over a medium high flame. Add 1oz of olive oil and 1 garlic clove as it heats, stirring to prevent sticking.

Add the sausage, and brown each side, about 12 minutes. While doing so, put the bread on a sheet pan, divide the remaining garlic and olive oil amongst the slices, and toast in the oven until just brown; remove from the oven.

Add the beans to the pan and stir to incorporate. Lower the heat to medium. Add the Kale to the pan and stir to incorporate. If desired, add about 1oz of crushed red pepper to the pan.

When the kale is bright green, remove the pan from the heat. Divide and serve over crusty toast.