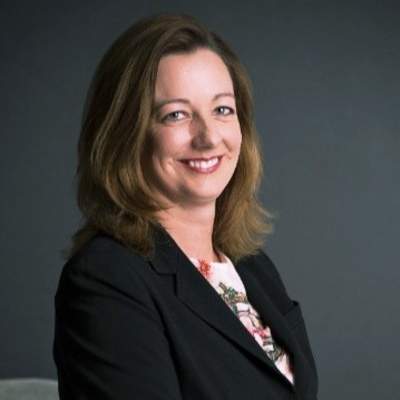 Morgen McLaughlin

Executive Director
Morgen joined the Willamette Valley Wineries Association in 2017 as Executive Director after holding similar positions with the Santa Barbara County Vintners Association and the Finger Lakes Wine Country Tourism Marketing Association. Prior to leading wine and tourism organizations, she was the general manager of her family's vineyard and winery where she managed all aspects of wine production, vineyard management and hospitality. Morgen has a keen interest in developing strategic partnerships within the wine and tourism industries to advance the positive recognition and demand for Willamette Valley wines. She enjoys traveling, gardening, hiking and exploring the Pacific Northwest with her family.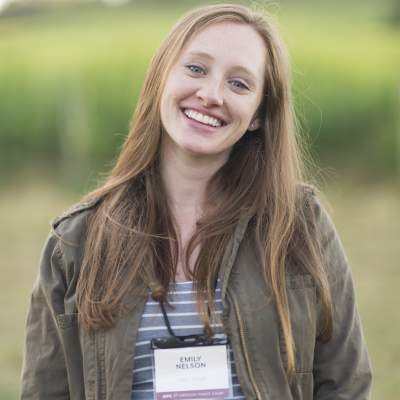 Emily Nelson

Associate Director
Emily started with the Willamette Valley Wineries Association as a summer intern in 2011, helping plan the first Pinot in the City event in Portland. Many events and many years later, she's still in love with the Willamette Valley wine community and the people who make it so special. Right now she works part-time at the association and full-time as a mom of two sweet and energetic toddlers. She swears there are crossover skills.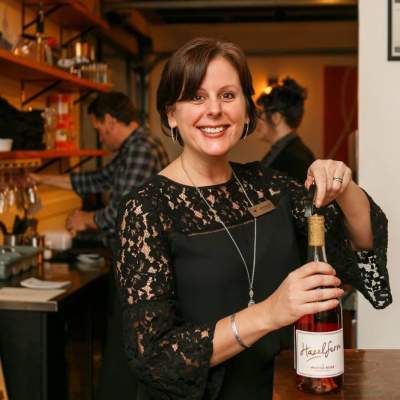 Julie Dalrymple

Director of Membership & Partnerships
Originally from the Bay Area of California, Julie moved to Portland in the winter of 2014 and immediately fell in love with Oregon wine country. Prior to joining WVWA, she served as the Marketing Director for Classic Wines Auction, one of Portland's largest fundraisers. There, she solidified relationships with Oregon wineries by presenting a variety of food and wine events in addition to the annual auction. Julie sharpened her professional skills and developed a love for wine while working in the Napa Valley for the Napa Chamber of Commerce and the Napa Valley Opera House. She holds a WSET 3 certification, is a Certified Specialist of Wine (CSW), and is on the board of Women in Wine: Oregon. When not enjoying Oregon wine, Julie can be found traveling to wine regions around the world with her husband, doing yoga, or entertaining friends and family.
Megan Markel

Trade Relations & Special Projects Manager
Megan comes to the WVWA with more than 12 years of experience in the Oregon wine industry and a passion for Willamette Valley wines. Her career in wine began by owning and operating a retail wine and gift shop with her family in Hillsboro. Working in management for a number of local wineries, she has sold wines to restaurants and retailers across the country, directly to customers in tasting rooms and shipped directly to doorsteps everywhere. Megan started out working in politics, first in California and then on a national level (which some might say quickly led to her appreciation for and love of wine). She also spent a handful of years in nonprofit fundraising. Currently residing in downtown Newberg, Megan enjoys watching her two nephews play baseball, as well as drinking great sparkling wines from around the world and top-shelf bourbon (don't worry, not at the same time!)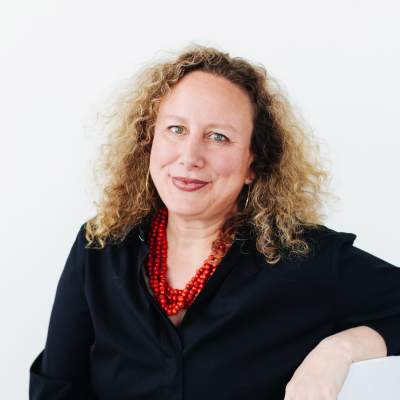 Emily Kaplan Petterson

Media Relations
Founder, EKP Media
Emily Kaplan Petterson is the founder of Portland, Oregon-based, EKP Media. An established public relations practitioner, Emily has more than 25 years of experience in media management and strategic communications.
Emily worked as a Director of Public Relations at apparel and footwear giant, Columbia Sportswear Company. During her seven year term at Columbia, Emily provided direction for the integration of all corporate, category, product, event and philanthropic endeavors to the media, industry, consumer and worldwide employees. During Emily's tenure, Columbia enjoyed features on the Today Show, the CBS Early Show, CNBC, the Wall Street Journal, USA Today, New York Times, BusinessWeek, Forbes and hundreds of apparel and footwear trade and consumer oriented media.
Prior to Columbia, Emily served as a Legislative Aide to an Oregon State Senator and a PR Coordinator at Metro, a Portland regional land-use and transportation planning agency. In both positions, she provided media relations, community outreach and strategic communication support.
Currently, Emily has been managing PR for the Willamette Valley Wineries Association for the last 14 years, garnering interest for the region and wine. She has a vested interest in the success of the region as her husband, parents and sister all have or have had Willamette Valley wine-related careers. With extensive experience in managing media relations, orchestrating special events and developing comprehensive collateral materials, Emily is a well-regarded industry performer. Clients benefit from the depth of experience, strong commitment to service and professional integrity.
Emily has a Master's Degree in Public Policy from the University of Washington and a Bachelor's Degree in International Affairs at Lewis & Clark College. She is married and has two kids.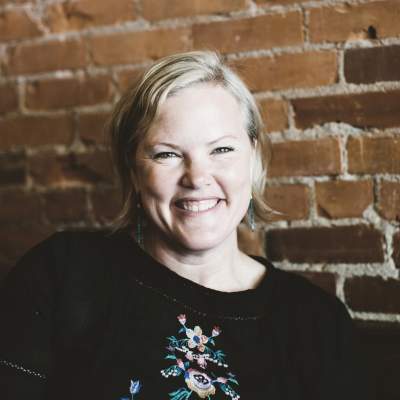 Courtney Cunningham

Creative Director
Principal, Glint Creative
Courtney is a native Oregonian and a 20+ year veteran of its wine industry. She began at Domaine Serene, establishing its first tasting room but found ample opportunity there for implementing diverse talents. Event management, national sales and packaging design/production built a broad résumé and she soon accepted a position as National Sales Manager at Lange Estate Winery in the renowned Dundee Hills. In 2008, Courtney was hired by famed Napa winegrower and Etude Winery founder, Tony Soter, to manage a newly constructed hospitality building and infant direct sales program at his 245-acre Mineral Springs Ranch in Carlton, Oregon. Soter Vineyards became her first and largest client in 2012 when she founded Glint Creative, putting her comprehensive understanding of the wine industry and extensive marketing skill set to work for the broader wine community. In 2016, Courtney managed the re-branding of the Willamette Valley Wineries Association, implementing a fresh, new look and feel curated by Owen Jones Partners in Portland, Oregon. She stayed on as graphic designer and web development specialist for the Association, ultimately becoming Creative Director for the WVWA in 2022. While Courtney no longer works with private clients, she is thrilled to continue serving the wineries and people of the Willamette Valley who have supported her personal and professional development for more than two decades.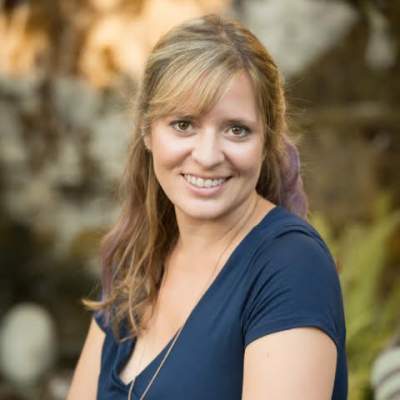 Vanessa Hadick

Managing Director, Double Tap Marketing
Vanessa Hadick is the founder and managing director of Double Tap Marketing, a digital marketing agency to the wine industry based in the Willamette Valley. Vanessa's experience spans her lifetime and the globe. Growing up in the wine industry in Monterey, California, Vanessa has held marketing roles in London, Monaco, the United States, and Australia over her wine career. After working for Constellation Wines (US) and Treasury Wine Estates (Australia) as brand manager for 30+ luxury and estate-based wineries, she moved to Oregon in 2015 to be a part of its incredibly collaborative wine community, overseeing marketing for Sokol Blosser Winery before launching Double Tap Marketing at the height of the COVID-19 pandemic.
Double Tap Marketing is focused on helping clients develop marketing strategies, and "doing more while spending less" by utilizing digital marketing tools, strategic advertising, and data-driven insights to drive business growth. Double Tap Marketing is fortunate to work with incredible wineries and wine associations along the West Coast, supported by a growing team. Vanessa holds a B.A. in international relations and gender studies from UC Davis, an MBA from Portland State University, and is passionately committed to environmental and social sustainability in business.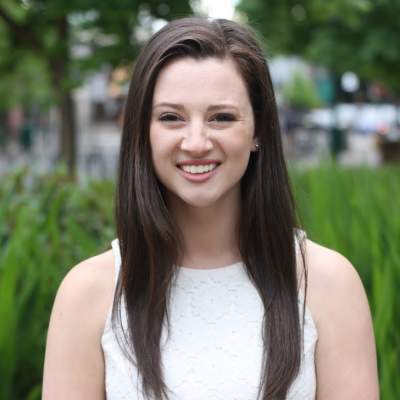 Samantha Mathers

Founder, SAM Branding & Marketing
Samantha is the founder of SAM Branding & Marketing, an agency that supports small and medium-sized businesses. She has worked with diverse industries, including food and beverage, manufacturing, senior care communities, beekeeping, and housing, on everything from social media management, content creation, event planning, email marketing, branding packages, strategic consulting, and more. Samantha earned her Business Marketing degree from the University of Oregon. While in school, she studied Wine Marketing in Siena, Italy which ignited her profound love for the wine industry, and it continues to influence her creative approach to marketing.