BECOME A MEMBER
We look forward to welcoming you as a member of WVWA. Please fill out this form and we will get back to you with membership confirmation and details. 
Please email Julie Dalrymple with questions: julie@willamettewines.com 
HOSPITALITY, INDUSTRY & VINEYARD MEMBERS - $650/YR

WINERY MEMBERS: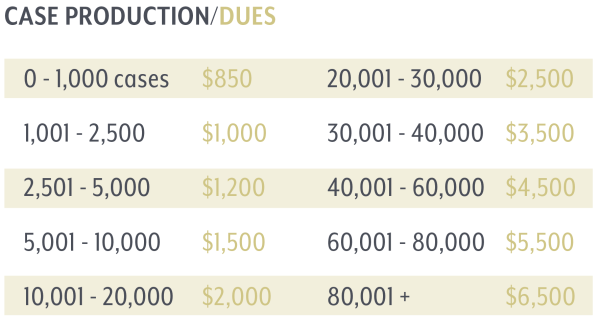 Memberships run from January - December. New members are welcome to join at any time. Dues are all-inclusive for the year. There may be additional payments due for special opt-in events or programs. 2023 Winery Member dues are based on the number of cases bottled in 2022 of Willamette Valley AVA wine (9 liter equivalent cases, from any vintage, bottled in 2022). Questions? Contact julie@willamettewines.com.