Jessica and Morgan Broadley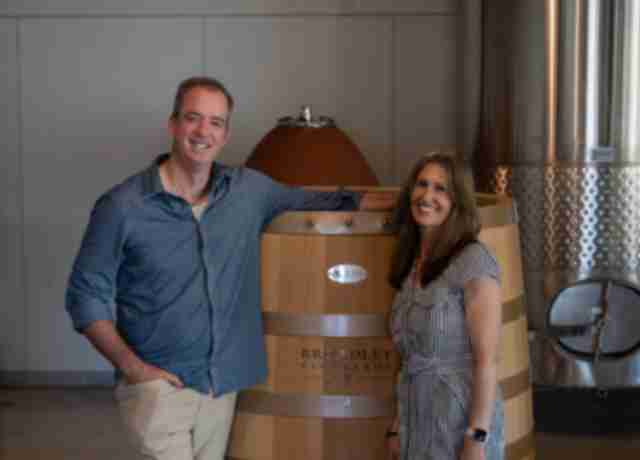 Jessica and Morgan Broadley
LEARN MORE ABOUT BROADLEY VINEYARDS
---
Morgan & Jessica Broadley
Winemaker / Operations
---
Q. HOW DOES YOUR TEAM DE-STRESS DURING HARVEST?
It's important to hear everyone, especially when the team starts getting fatigued. As leaders, we work alongside our team and pitch in a little more when it's clear they are needing more support.
Q. WHAT IS YOUR FAVORITE PART OF HARVEST SEASON?
We love the energy on the first day & then when all of the fruit is in & the vineyard looks relaxed and can rest.
Q. WHAT IS YOUR HARVEST ATTIRE OF CHOICE?
Long sleeves, good gloves and a baseball hat. We need to cover up to protect from the Hornets!
Q. WHAT DO YOU THINK OF THE FINISHED WINES FROM 2022?
The 22 vintage is DEEP in flavor and extremely well balanced. We have already started pouring and selling a few of our Pinot's and they are extremely well received.
BROADLEY'S HARVEST PLAYLIST
"Got to Give it Up" Marvin Gay
"Bennie and the Jets" Elton John
"Lonely is the Night" Billy Squier
"Best Friend" The English Beat
"What is & What Should Never Be" Led Zeppelin
"Take the Money & Run" Steve Miller
"Burning Down the House" Talking Heads
"Feeling Alright" Joe Crocker
"Tempted" Squeeze