AUCTION PREVIEW WEEK
WILLAMETTE: The Pinot Noir Auction
AUGUST 8 - 10, 2023
Each year, the Willamette Valley hosts an annual auction for the wine trade that features some of our most unique and collectible wines. Limited-edition lots are produced exclusively for the auction, this year celebrating the highly anticipated 2021 vintage with Pinot noir and Chardonnay from the region's top wineries.
These wines represent the pinnacle of our craft.
"[2021] wines are excellent with high concentration, fresh acidity, and moderate alcohol levels."
-- jancisrobinson.com
 

JOIN A BUYING GROUP FOR AUCTION 2023
While invitations for WILLAMETTE: The Pinot Noir Auction are limited to licensed, wine industry professionals, the team at the Willamette Valley Wineries Association can connect you with a buying group organized by a retailer who will bid on your behalf. If you are interested in bidding on these exceptionally rare bottlings, please contact our office so we can match you with a qualified buyer.
In the meantime, browse the 2023 auction catalog to inspire your bidding!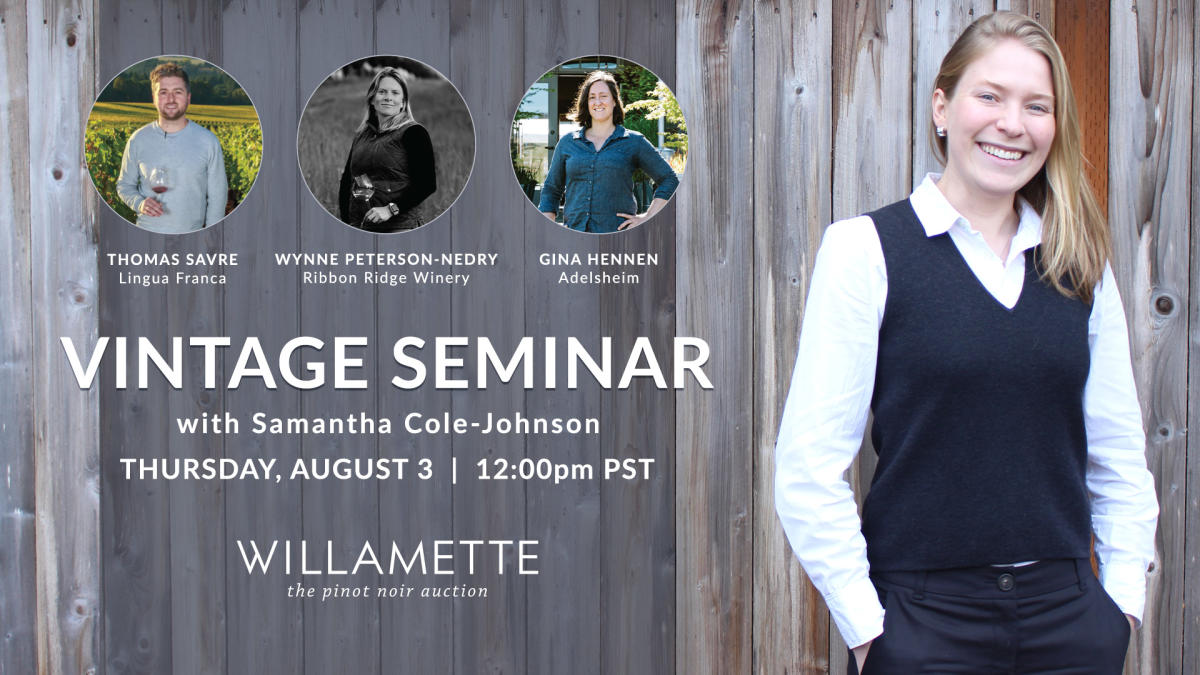 2021 VINTAGE WEBINAR
THURSDAY, AUGUST 3  |  12:00PM
ONLINE
Join renowned wine writer, Samantha Cole-Johnson as she leads a dynamic and collaborative conversation about the 2021 Willamette Valley with winemakers Gina Hennen of Adelsheim, Thomas Savre of Lingua Franca, and Wynne Peterson-Nedry of Ribbon Ridge Winery.
This webinar is a preview of wines featured at WILLAMETTE: The Pinot Noir Auction and is open to both consumers and wine industry trade.
----------
Samantha Cole-Johnson has been writing about production for JancisRobinson.com since her 'Diary of a Willamette cellar rat' series in 2019. Since then, she has worked four harvests (bouncing hemispheres), collected her DipWSET, been shortlisted for a Roederer International Wine Writers Award, and, most recently, entered into the MW programme. Her interests are firmly rooted in regenerative farming and fair worker treatment. She believes a winemaker is only as good as their vineyard crew and that 'unskilled labour' doesn't exist in superlative viticulture.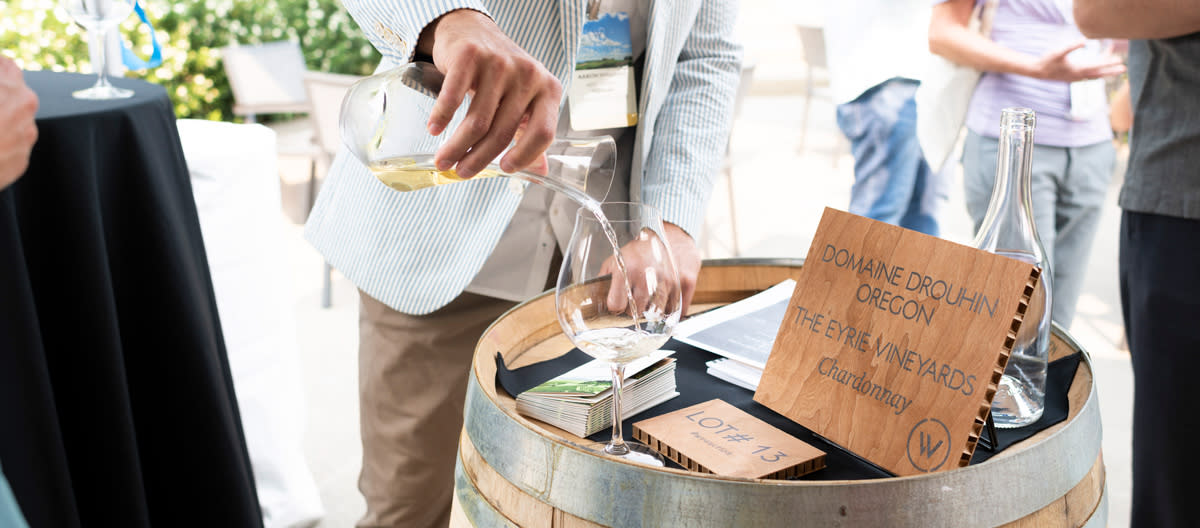 AUCTION WINES AVAILABLE
In some cases, wines from WILLAMETTE: The Pinot Noir Auction are available for purchase from the wine sellers who acquired them at auction. Browse the retailer list to find a special bottle from your favorite vintage to round out your cellar or to give as a one-of-a-kind gift. Each bottle is hand-numbered and signed.
Relish the enjoyment of sharing a wine so rare!