HAZELFERN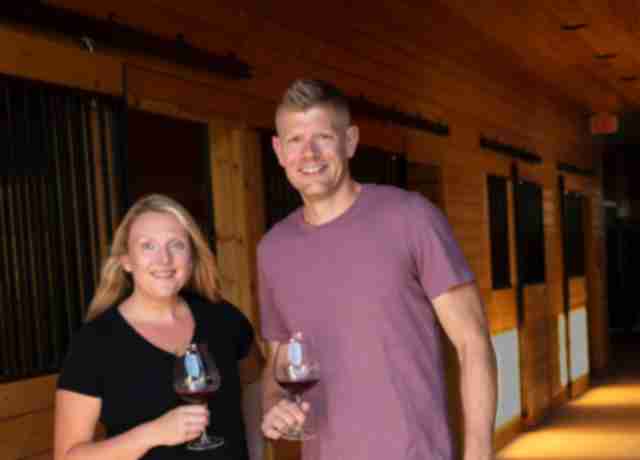 HAZELFERN
LEARN MORE ABOUT HAZELFERN
---
LAURA LAING
PROPRIETOR
---
Q. WHAT DO YOU FIND TO BE THE MOST CHALLENGING PART OF HARVEST?
Managing and balancing our kids' schedules. The start of harvest usually marks the start of the school year. Between remembering lunches, sports, activities and new schedules, we typically find ourselves with some pretty intense harvest days. We set alarms to remember to pick up kids from school and typically show up to the carpool line with a trailer of fruit or farm equipment. Our girls, now 12 and 9-years-old, know the drill and learn to roll with plans changing and jump in to help where they can!
Q. DO YOU HAVE ANY TRICKS FOR STAYING ORGANIZED DURING THE MOST DEMANDING DAYS?
Bryan's brain is the key to our success each harvest, dare I admit that?!? He's the one who keeps things moving and the plan executed and I keep us three steps ahead. After 18 years making wine together I've gotten pretty good at knowing what needs to happen to keep the train moving. Together we make a pretty great team in keeping things organized and moving forward.
Q. WHAT IS YOUR HARVEST ATTIRE OF CHOICE?
I'm always cold so I like to keep it simple with the layering effect. If I've hosted you for a tasting during our harvest season you've seen me in the following: Blundstone Boots, warm socks, black leggings, black tshirt, flannel shirt, heated vest and rain jacket.
Q. WHAT IS YOUR FAVORITE HARVEST BEVERAGE?
Cold sparkling water spiked with samples from our 2023 Pinot Noir fermenters!