ET FILLE WINES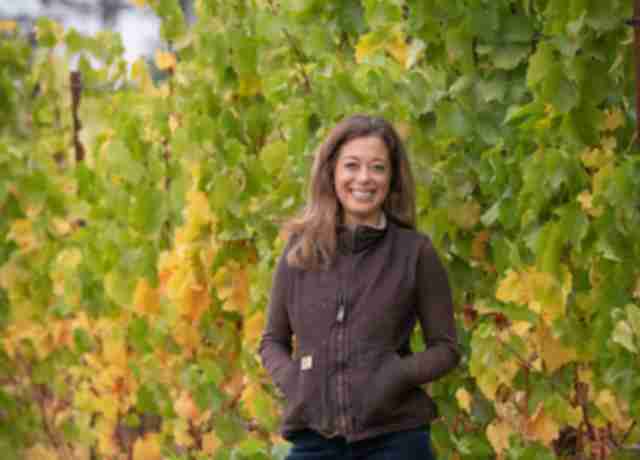 ET FILLE WINES
LEARN MORE ABOUT ET FILLE
---
JESSICA MOZEICO
PROPRIETOR/WINEGROWER
---
Q. ARE YOU DOING ANYTHING NEW IN THE CELLAR THIS YEAR?
Yes! We are starting Chardonnay and Gamay programs. This is our first still Chardonnay as we have previously worked with it in our sparkling program only. This means one new vineyard and two "semi-new" vineyards, meaning we've worked with different blocks before for sparkling but new to our Chardonnay and Pinot programs. I'm excited to learn and observe.
Q. WHAT DO YOU FIND TO BE THE MOST CHALLENGING PART OF HARVEST?
I drive my family crazy talking about our harvest crew in great detail, forgetting that funny stories about what someone said may not be so funny if you don't spend every day with these people. I find it challenging to bridge back into "real life" like returning phone calls from friends that don't work in wine because the experience we have is so intense and everything else seems so disconnected.
Q. DO YOU HAVE ANY HARVEST SUPERSTITIONS?
My daughter and I wear Yankees caps for the first pick in honor of my dad, who was a huge Yankees fan and worked at Yankee Stadium when he was a teenager. It's a way I can keep him with us as we begin harvest. We also drink champagne as a team for the first fruit processed and last fruit pressed.
Q. WHAT ADVICE WOULD YOU GIVE TO SOMEONE APPROACHING THEIR FIRST HARVEST?
Observe everything with all of your senses. If your task is a punch down, does it look, feel, or smell different than it did yesterday? You don't need to know why, but pay attention to how things change to your senses.