NATLIE'S ESTATE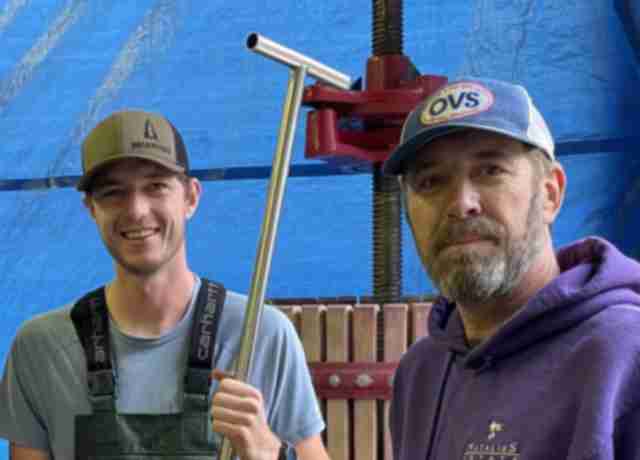 NATLIE'S ESTATE
LEARN MORE ABOUT NATALIE'S ESTATE
---
BOYD TEEGARDEN
OWNER/WINEGROWER
---
Are you doing anything new in the cellar this year?
We have decided to expand our whole cluster fermentation program with our Pinot Noir along with field blending the clones prior to fermentation. In addition, we have started an experiment with whole cluster fermentation with our Barbera grapes.
What's your favorite piece of harvest equipment?
We would have to say that our favorite tool in the cellar is the punch down tool and our classic basket hand press. These tools allow us, both manually and thoughtfully, to achieve the precise amount of extraction we are looking for in our intentionally made full bodied wines.
How are you liking the 2022 vintage?
This long warm autumn has brought the fruit to a perfect ripening stage with sugars and acid in perfect balance!