SOTER VINEYARDS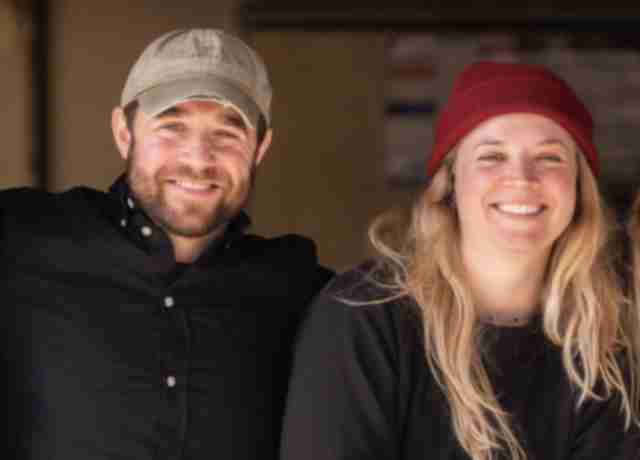 SOTER VINEYARDS
LEARN MORE ABOUT SOTER VINEYARDS
---
CHRIS FLADWOOD
WINEMAKER
JESS ARNOLD
ASSISTANT WINEMAKER
---
Are you doing anything new in the cellar this year?
Every vintage is a 'New' Vintage so by that definition yes we will be doing something new!
What do you find to be the most challenging part of harvest?
Harvest is one long challenge made up of many small challenges-I find every harvest to be an exciting challenge.
Do you have any tricks for staying organized during the most demanding days?
Nope
What advice would you give to someone approaching their first harvest?
Be excited and eager to learn, and don't be afraid to embrace the sweat.
Where are you harvest interns from this year?
All around the United States!
What music is playing in the cellar right now?
Enya, all day everyday. 😊
How does your team de-stress during harvest?
A well cooked lunch/dinner and a glass of wine. Fidelfa's famous chile rellenos are always a hit this time of year. (And you can't go wrong with a side of Peanut Butter M&M's.)
What is your favorite part of harvest season?
The day after you have all the fruit in the barn!
Do you have any harvest superstitions?
None!
How are you liking the 2022 vintage?
Its looks to be quite amazing-but only time will truly tell.
What is your harvest comfort food of choice?
Burritos
What is your favorite harvest beverage?
Modelo Especial
What's your favorite harvest snack?
Salt and Vinegar Kettle Chips
What is your harvest attire of choice?
A warm sweater that keeps you warm even when its wet
What is your favorite piece of harvest equipment?
Our older EuroPress-Nothing digital, just an old fashion switch board!
What is your favorite place to grab a drink after a long day?
Carlton Corners
What is your harvest soundtrack?
Enya