Willamette Valley Collectors' Auction
MARCH 28 - APRIL 6, 2023
The second annual Willamette Valley Collectors' Auction Powered by Zachys is NOW OPEN for online bidding through April 6, closing via live auction on Thursday, April 6 at 3:00pm PST.
Bid on an incredible catalog of rare, library and collectible wines and experiences from Oregon's top producers—spanning 22 years, 73 wineries and the entire Willamette Valley. This is your chance to get your hands on expertly-cellared bottles and one-of-a-kind collections that can't be found anywhere else. While focused on the region's renowned Pinot Noir, lots also include Chardonnay, Riesling, Gamay Noir and Sparkling Wine. The full catalog is below and we hope you'll peruse in anticipation of the exciting live close!
This auction strengthens the Willamette Valley Wineries Association as it positions the Willamette Valley among the most prestigious wine regions in the world and supports its winegrowing community.
STREAM THE LIVE CLOSE! Tune in for the LIVE CLOSE on Zachys' website on April 6 and stream all the action in real time.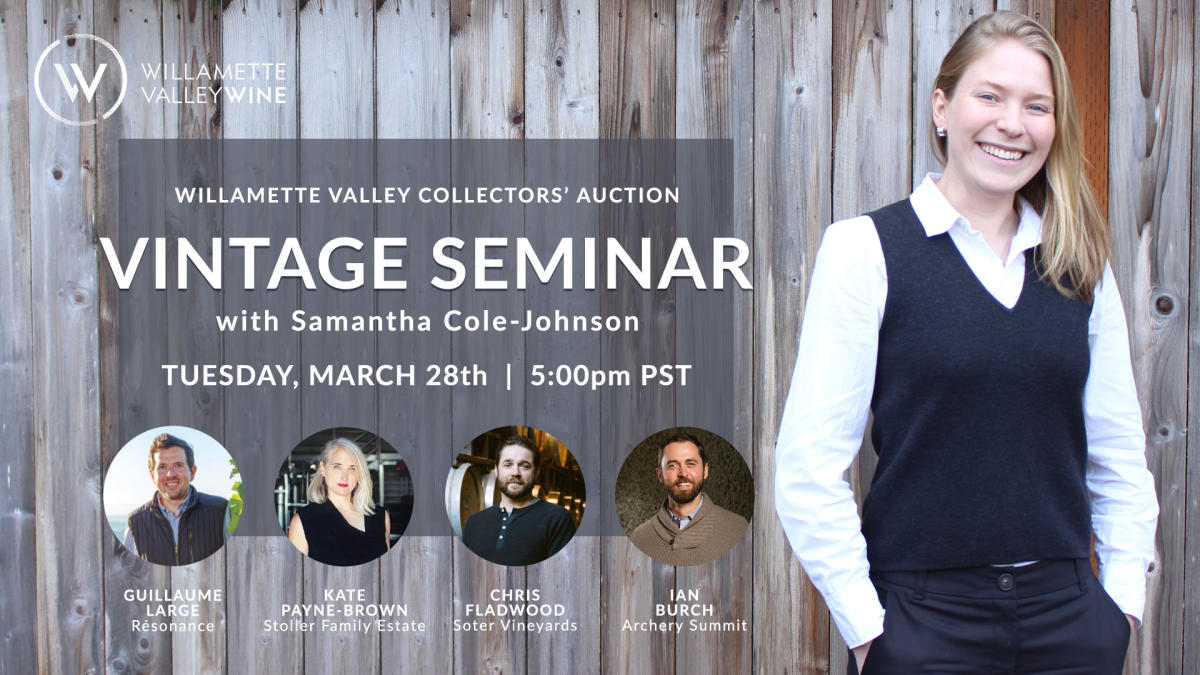 As the kick-off to this year's Willamette Valley Collectors' Auction, Samantha Cole-Johnson hosted a Vintage Seminar diving into the ageability of Willamette Valley wines, asking,  "How much does terroir matter in making a wine ageable?"