FLÂNEUR WINES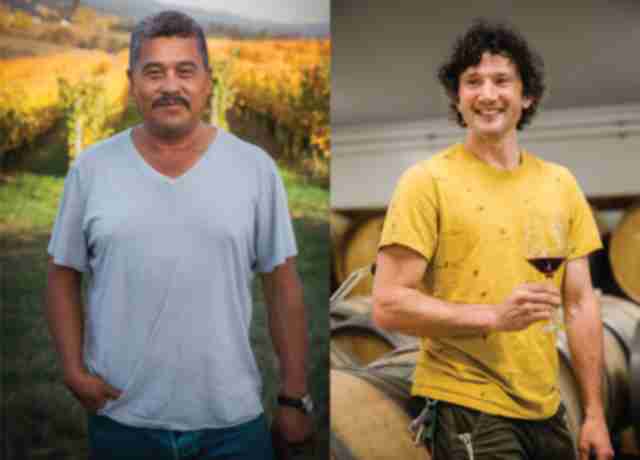 FLÂNEUR WINES
LEARN MORE ABOUT FLÂNEUR
---
JAIME
VINEYARD MANAGER

ANTHONY
ASSISTANT WINEMAKER
---
Q. WHAT'S YOUR FAVORITE PIECE OF HARVEST EQUIPMENT?
The harvest trailer is my favorite piece of equipment because it's the final piece of equipment that brings the fruit to the winery loading dock. Then it's finally ready to be crushed!
Q. WHAT'S YOUR FAVORITE HARVEST SNACK?
My favorite snack, besides the grapes, are a handful of almonds.
Q. HOW DOES YOUR TEAM DE-STRESS DURING HARVEST?
Our team de-stresses with a good playlist. We crank up the music across the cellar and find the right tunes for the moment.
Q. WHAT MUSIC IS PLAYING IN THE CELLAR RIGHT NOW?
Generally we've been starting off the morning with relaxing sounds like Kele Goodwin, Nils Frahm, and Philip Glass. As the day picks up the music changes but it's nice to start with something calm.