STYRING VINEYARDS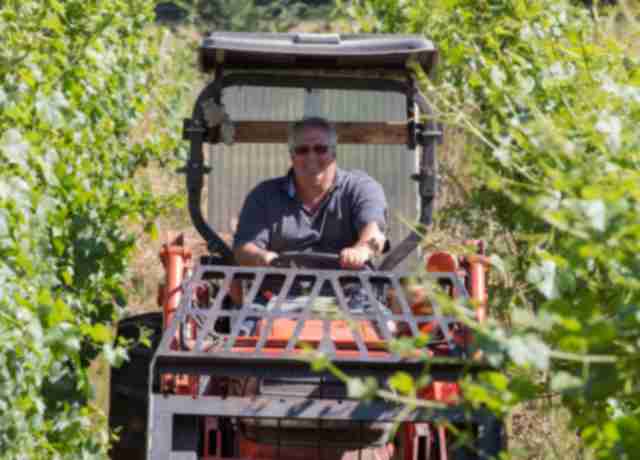 STYRING VINEYARDS
LEARN MORE ABOUT STYRING VINEYARDS
---
STEVE STYRING
PROPRIETOR/WINEMAKER
---
Q. WHAT ADVICE WOULD YOU GIVE TO SOMEONE APPROACHING THEIR FIRST HARVEST?
Be patient. Every step of the winemaking process, starting in the vineyard, compounds over time. Successes and mistakes live with the wine and with the winemaker. We need to set ourselves up to be lazy and allow the wine to do what it wants to do - this is a luxury that comes as a result of patience, good planning, and watching the 10-day forecast.
Q. HOW ARE YOU LIKING THE 2023 VINTAGE?
2023 at Styring looks exceptional. Our Pinot Noir reached an optimal combination of sugars and flavors prior to heavy weekend rainfall. We hand-picked all of our estate fruit across three days and we're drawing inspiration from 2012 and 2015 as we tackle winemaking decisions post-harvest.
Q. WHAT IS YOUR HARVEST COMFORT FOOD OF CHOICE?
Bistec de Pollo from Carniceria Abastos in Lafayette, OR on a charcoal grill.
Q. WHAT IS YOUR FAVORITE HARVEST BEVERAGE?
Cold sparkling water spiked with samples from our 2023 Pinot Noir fermenters!