RICOCHET WINES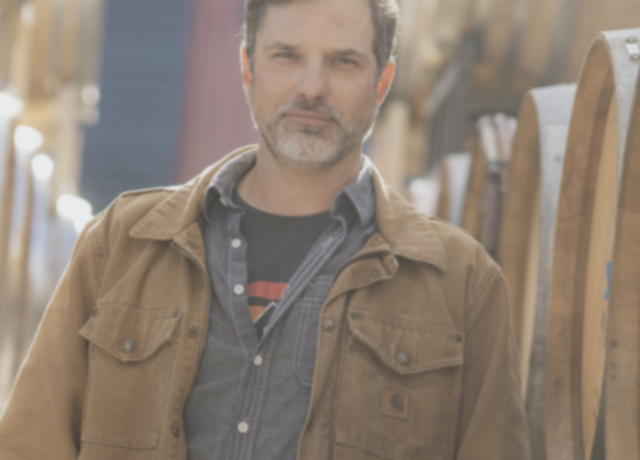 RICOCHET WINES
LEARN MORE ABOUT RICOCHET
---
ERICH BERG
PROPRIETOR/WINEMAKER
---
Q. ARE YOU DOING ANYTHING NEW IN THE CELLAR THIS YEAR?
I am getting in some Gamay Noir for the first time in Ricochet's existence. And, while not new to the lineup, I'm getting back some Gruner Veltliner--which I lost last year--which I'm very excited about.
Q. WHAT DO YOU FIND TO BE THE MOST CHALLENGING PART OF HARVEST?
For me, it's when I have too many choices or options. Such as, when to drain and press a red fermenter. I strive to lead by sensory evaluation, but it can be easy to think, "Well, one more day can't hurt" and then you miss the mark. But if the press is only available TODAY...well...that decision is made for you. Pragmatism wins!
Q. DO YOU HAVE ANY TRICKS FOR STAYING ORGANIZED DURING THE MOST DEMANDING DAYS?
I have an Order of Operations I sketch out each morning before my little crew comes in. I need to figure out efficiencies, and they change daily. So, I'm a legal-pad guy. Old school, and likely not very efficient, but if it ain't broke....
Q. WHAT ADVICE WOULD YOU GIVE TO SOMEONE APPROACHING THEIR FIRST HARVEST?
If there's time to lean, there's time to clean. Be proactive and show you want to help without waiting to be told. That said, don't do anything outside of your wheelhouse. And know that winemakers are spinning thousands of dishes in their brains. Read the room, be open minded and positive, and show you're a team player...and all will be well.
Q. WHAT MUSIC IS PLAYING IN THE CELLAR RIGHT NOW?
It's sadly, eerily silent. The CO2 exhaust fan is providing some nice white noise. Ommmmmm.
Q. HOW DOES YOUR TEAM DE-STRESS DURING HARVEST?
Modelos.
Q. WHAT IS YOUR FAVORITE PART OF HARVEST SEASON?
The moment when all the fruit is in-house.
Q. DO YOU HAVE ANY HARVEST SUPERSTITIONS?
No. Should I!?!
Q. HOW ARE YOU LIKING THE 2023 VINTAGE?
Fruit is looking great from the Willamette Valley (pre-rain). All of my Pinots lit up natively and have been healthy. My Gorge fruit was hammered by heat, so it's a bit dehydrated; but, that makes for intense flavors (though I'd have preferred the yield!).
Q. WHAT IS YOUR HARVEST COMFORT FOOD OF CHOICE?
Embarrassingly, Jimmy John's. #7 Spicy East Coast
Q. WHAT IS YOUR FAVORITE HARVEST BEVERAGE?
Modelo Especial
Q. WHAT IS YOUR FAVORITE HARVEST SNACK?
No time for snacks. Is beer a snack?
Q. WHAT IS YOUR HARVEST ATTIRE OF CHOICE?
Doc Martin lace up steel-toe work boots. Shorts when it's sunny. Layers up top: Flannel shirt and hoodie. Trucker hat. Always.
Q. WHAT IS YOUR FAVORITE PIECE OF HARVEST EQUIPMENT?
The 3.5-ton Europress. So easy.
Q. WHAT IS YOUR FAVORITE PLACE TO GRAB A DRINK AFTER A LONG DAY?
Bitter Monk is where we go for a crew beer. But, we'll hit Conservatory if later and we need a bite.
Q. WHAT IS YOUR HARVEST SOUNDTRACK?
If I get to choose, I like to play jazz or classical/instrumental vibes in the morning. I usually play alt-country kind of stuff. Avett Brothers. But it's a democracy here. So sometimes the winery is pumping with trance or hip-hop or Taylor Swift or AC/DC. It's all good. It's better than this CO2 Exhaust fan!